Just in time for your holiday shopping get FREE shipping today on orders of $25 or more when you order Yummy Cute Stuff from
Mega Kawaii
™ or Kawaii Goodies from
The Spotted Olive
™! To receive the FREE shipping offer on orders of $25 or more, please enter coupon code: EMAIL12SHIPS at checkout.
Konnichiwa Little Pinkie Apron by
The Spotted Olive
™
Kawaii Manju Bean Jam Dumpling by
Mega Kawaii
™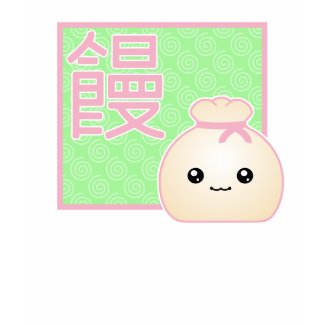 To qualify for this free shipping offer, one or more Zazzle products must be purchased with a net sale price equal to or greater than 25.00 dollars. Enter promo code EMAIL12SHIPS at checkout to receive the free shipping. The free shipping offer is for ground shipping to U.S. addresses only. Shipping charges will apply to oversized orders and orders being shipped on an expedited basis or outside the U.S. Offer is valid from December 5, 2009 through December 5, 2009 at 11:59pm PT. This promotional offer may not combine with any other Zazzle promotional or volume discount offers. Offer valid on Zazzle.com only.